Overview of Dental XR Family

iPad One Stop Smart Solution Service for Dental Clinics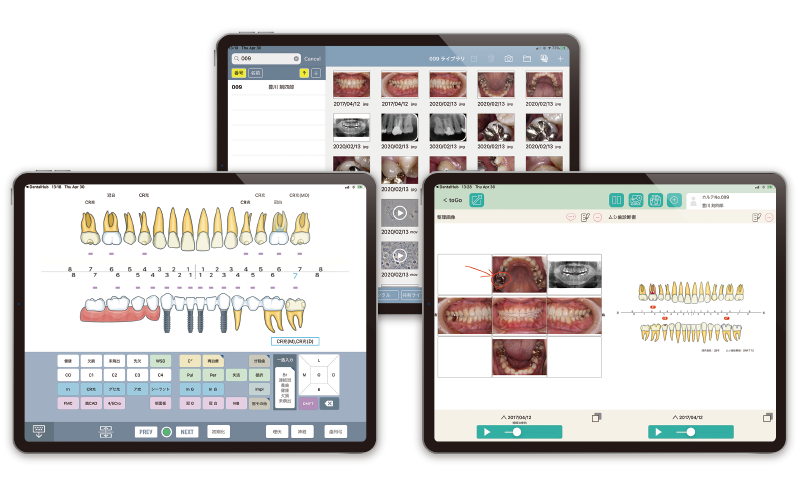 Our company's name is Planet where we specialize in Dental Services.
This year, we built an international department to spread our great system, Dental XR, abroad.
Dental XR which was newly released in 2020 is the world's first "iPad One Stop Smart Solution Service for Dental Clinics" on the premise that we expand our services abroad.
Up until now, we have provided application systems to a lot of dentists in Japan.
However, from now on, we are beginning to make a grand plan for dentists not only in Japan but also in other countries all over the world.
Company Profile
Planet was founded by Koike, the present chairman, 26 years ago.
Our head office is located in Tajimi City, Gifu prefecture, which is right in the middle of Japan.
We have about 90 employees, 10 branch-offices and 6 showrooms all over Japan.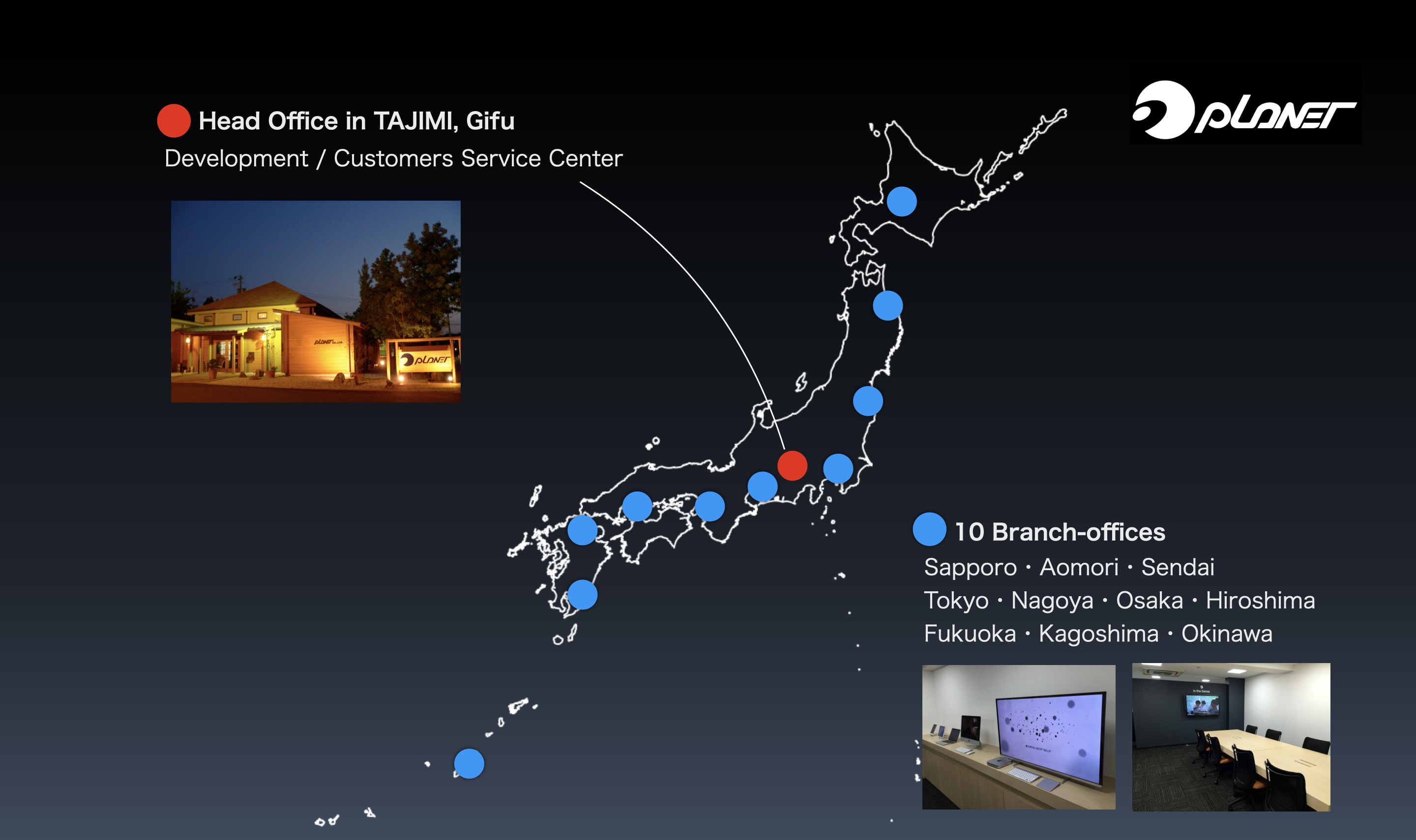 We provide computer software for dental clinics which only use Apple devices.
We have been an Apple distributor since our inception,
and as one of the few "Apple VSA (Value Added Resellers)" in Japan,
we have built a great relationship with them.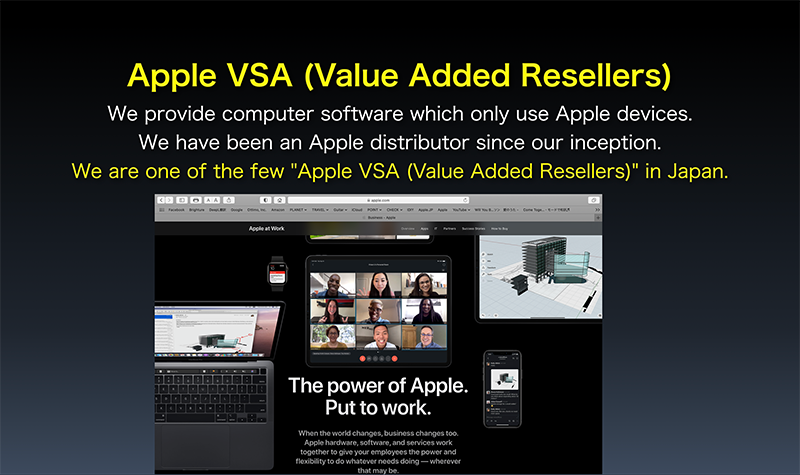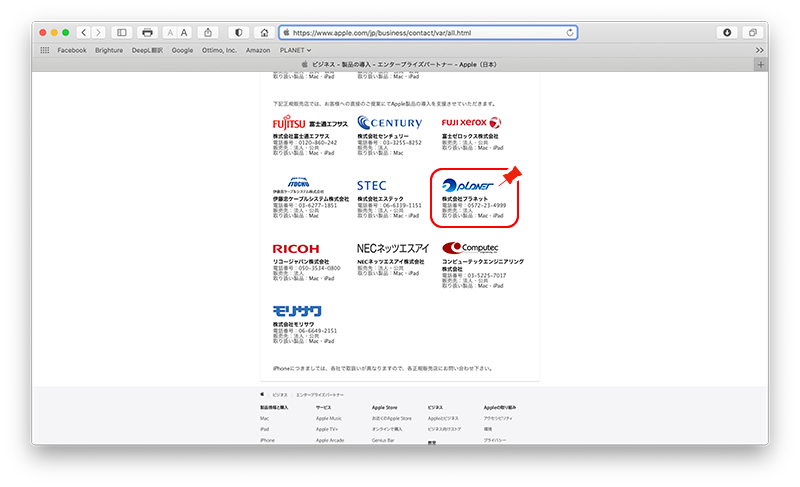 Planet's Future Vision
・For Attractive and Abundant Dental Clinics
・Smart in Both Medical Care and Clinic Management
・Happiness for Patient, Happiness for Clinic Staff, Happiness for Human Society
Overview of Dental XR Family
Dental XR Family is the world's only "iPad One Stop Smart Solution Service for Dental Clinics".
Our first system is released for dentists in 1995. We have developed, sold and supported it for 26 years.
As of today, there are 6,200 users in all over Japan.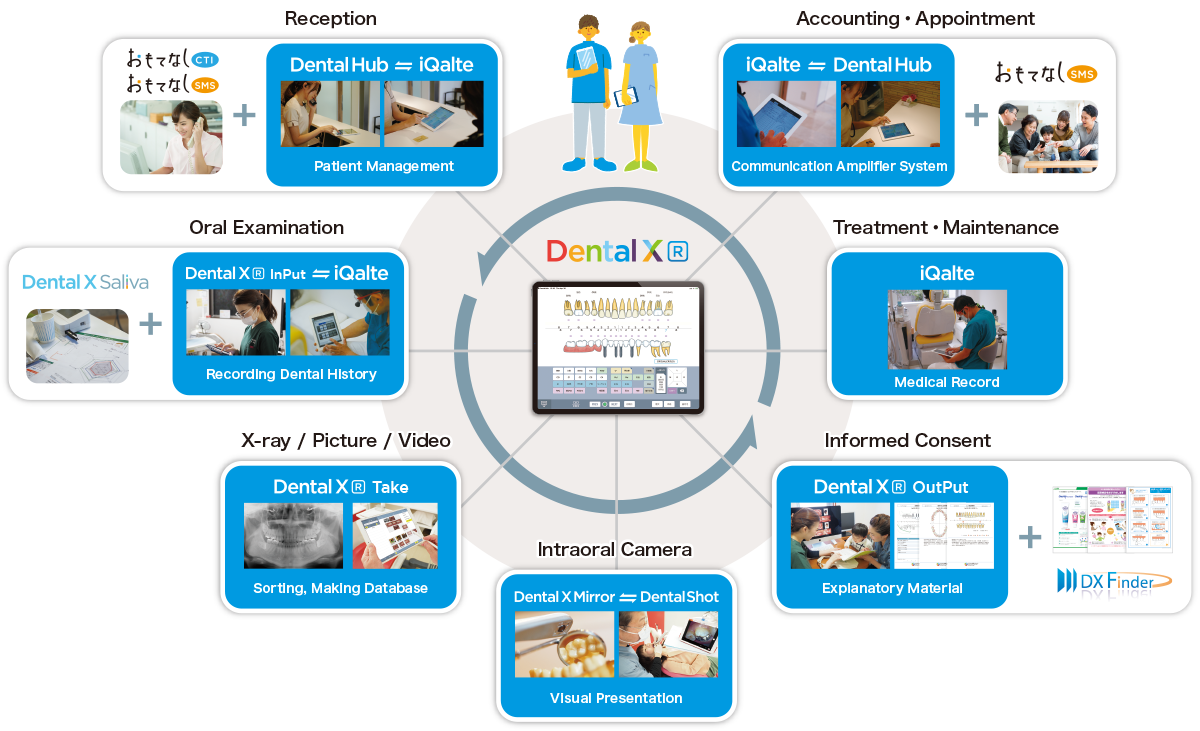 Here is an overview of Dental XR Family. Focusing on Dental XR, there are 6 main functions: picture database, oral examination, treatment plan, scheduling system, medical chart, and creating information patients can bring back. iPad can do all work, just one-stop from reception, oral examination, picture database, medical chart, informed consent, accounting, scheduling, preventive health care, and dietary education. Dentists can realize both smart dental care and dental clinic management at the same time, and just one-stop.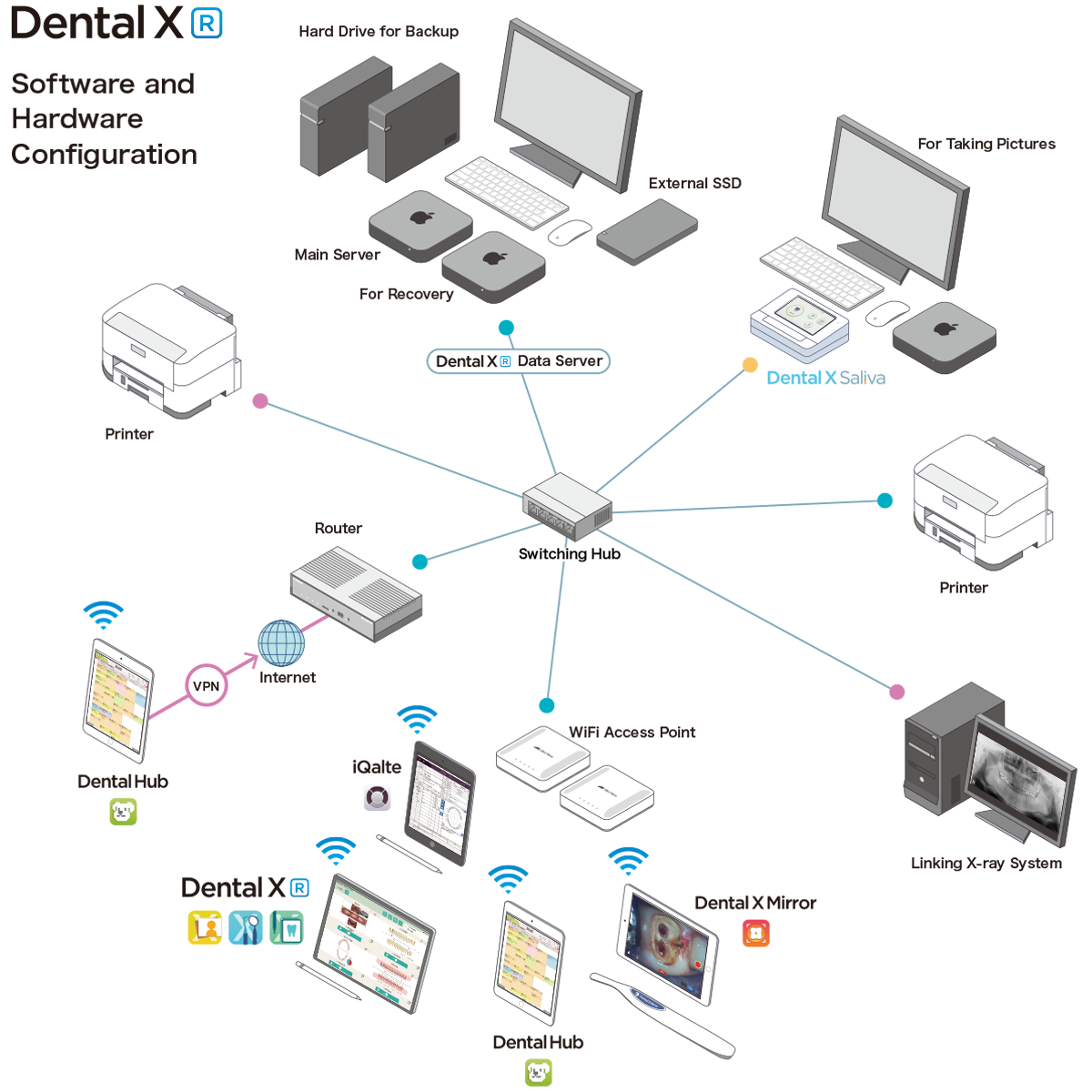 We have been proceeding the collaboration with other companies such as an intraoral camera, Dental X Mirror, and salivary test system, Dental X Saliva. In collaboration with Yamaha, we have provided networking in-clinic service which has high stability, high durability and high data confidentiality. As you know, Yamaha is the world's largest musical instrument maker and an advanced network maker in Japan. In this April, we are going to launch new dental insurance system with the largest insurance company in Japan.
Core Competence of Dental XR Family
what is core competence of Dental XR Family? The followings are the answer.
1. Freedom of Space
Good bye, PC! Dental XR Family is designed that iPad can only complete all operations. You can do anything you want and anywhere you want. You don't need to sit at the computer. You are free from space!
2. Freedom of Time
You can take pictures and sort them just with your fingertips in a blink of an eye. Pictures taken by a digital camera can be imported from iPad. You can layout 9-sheet or 12-sheet method right away and manage data for each patient. You are free from data management and wasting time!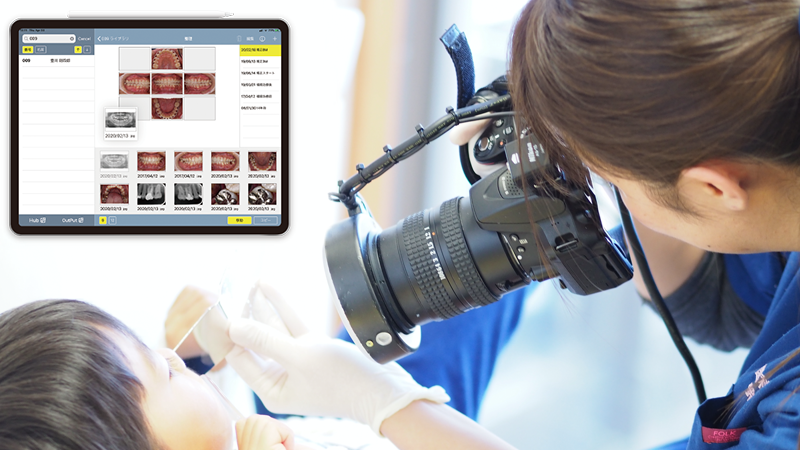 3. Amplify Your Creativity
You can provide all information with iPad. iPad can help you create all information and a treatment plan, and enter comment of dental hygiene hands-on guidance. Moreover, you can combine illustrations and pictures freely. It is possible for you to explain while drawing with Apple Pencil. You can show your creativity fully!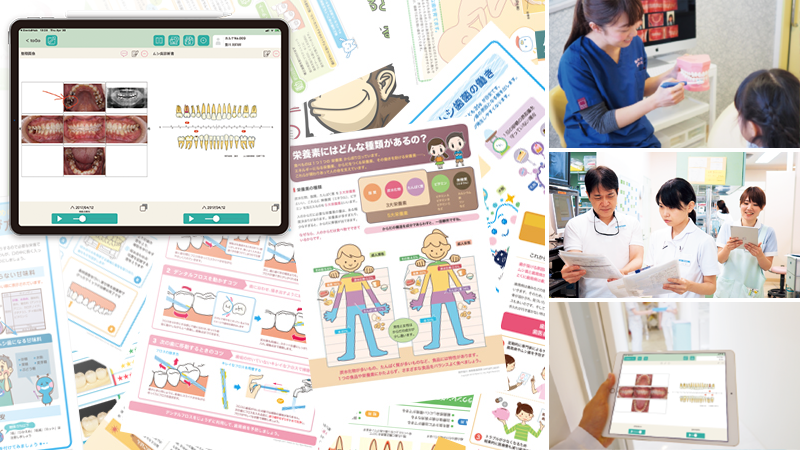 4. Freedom from Gathering Patients
The most caring thing of Dental XR is "thinking from the patients' perspective" when we provide information. Patients can understand their oral condition at a glance, and obtain carefully considered informed consent with simple and cool medical notes of caries, periodontal disease and brushing technique. That makes patients feel secure, increase patients satisfaction, and shorten the distance between patients and dental clinics. Eventually, that is the greatest communication tool to create a system that patients want to keep visiting their dental clinics.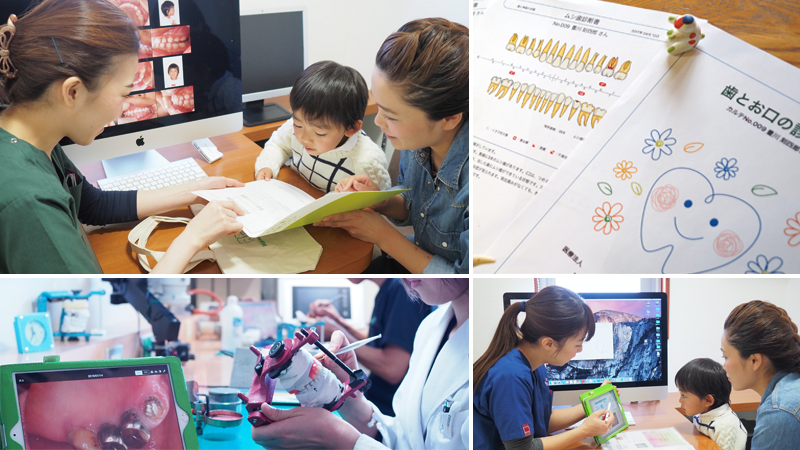 5. Professional Team Dental Care
Dentists, dental hygienists, dental technicians, and receptionists can focus on their own work anywhere they want. They can improve their professional performance and create an ideal medical team.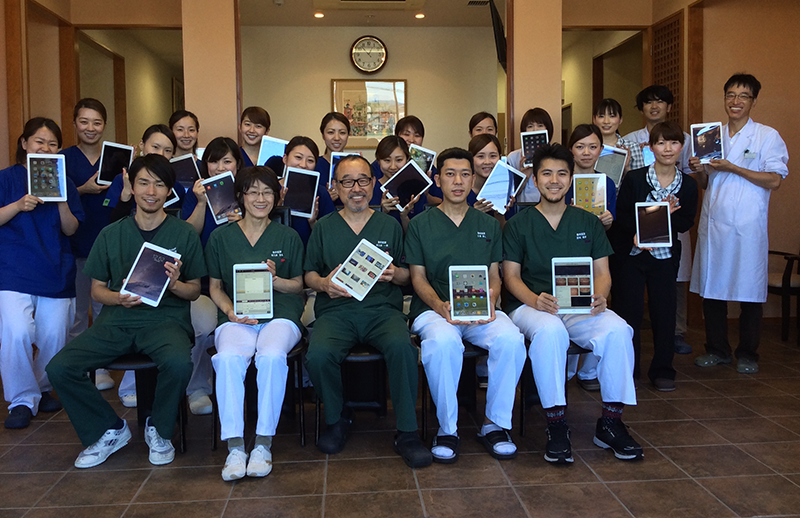 6. Attractive and Abundant Dental Clinics
Dental XR Family is a patients' management tool to strongly support dental clinic management. Making medical care smart can provide professional medical care that patients are really satisfied with. It prevents patients from dropping treatment. It increases the repeat rate and the selection rate of self-pay care fee. And also, making dental clinic management smart provide speedy and accurate accounting, make an assessment for a health insurance claim and analyze cash flow. Dental XR Family can make dental clinics Attractive and Abundant!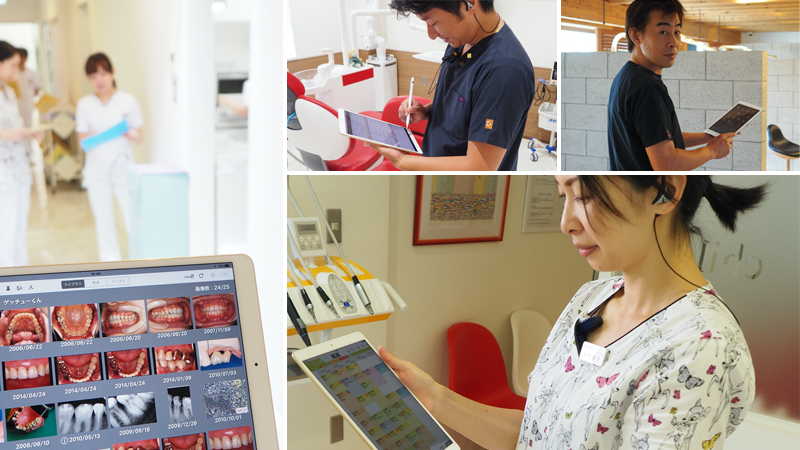 Dental XR Features
(1:30)
Communication Amplifier Campaign
(1:00)
Let's keep going toward the preventive country, Japan!
Dedicated to all dental hygienists.
Dental XR focuses on maintaining good oral hygiene to patients. We have partnered with a lot of dental clinics in Japan. We educate people, through our affiliated dentists, on how important maintaining oral hygiene is. For a long time, Planet has built good relationships with dentists and dental staffs of our clients and we make great system with them. We find that Dental XR can amplify communications between a dental staff and a patient. There are so many success stories in Japan. We believe, with our help, dental clinics all over the world can experience the same.

We are going to do market research in the United States for the next year. In one year, after the coronavirus, we are going to establish our company in California.

We hope to see you soon.
Daisuke Hayashi
CMO
PLANET Inc.